Services
We are Commercial & Industrial Electrical Contractors.
Why have customers been coming to us for 30 years? Because they can count on us. We work hard for our customers, building a reputation for integrity and quality since 1978. Times and technology have changed, but our focus on honest service hasn't.
That's why repeat customers make up a substantial part of our business. As word of Dolle Electric quality and dependability spread, the scope of our operations has widened from the city of Rogers to Bentonville, then to Fayetteville, Arkansas.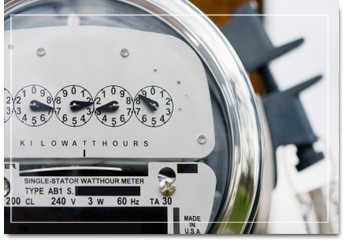 The confidence that the job will be done right brings our customers back. We deliver quality work, on time, on budget—every time. And we remain on-task for follow-up. Along the way, we have put together an expert staff of the best in the field that specialize in getting problems solved and off the table. Clients get back to us all the time about how pleased they are with the knowledgeable service, energy and customer-friendly attitude of our team. Another reason we've been in business so long is forward-thinking. Experience doesn't mean we're attached to old ideas. We're in touch. Whether it's the latest in installations or safety measures, we keep an eye on what's next in our field.

Simply put, we've successfully taken on every type of job out there. Our versatile, experienced team has seen it all, and thrives on challenge. We've taken on jobs ranging from creating an entire, on-site electrical system for the Northwest Arkansas Regional Airport, to the local restaurant located just around the corner, like the one in your hometown.

Our clients have at their disposal the full range of top-quality services for successful projects, ranging from new systems design and installation, to upgrades and expansions, to trouble shooting, testing and repair. Whether it's lighting and wiring for a convention center or intricate wiring for a brokerage firm, we've "been there and done that" and will deliver the results for you. And our attention to clients doesn't end once the job is "completed"...

These are our major services. If you don't see what you need here, please call us and ask. At Dolle Electric, we take pride in our adaptability and service.

SERVICES:
New Electrical Systems
New Construction and Installation
Upgrades, Renovations and Expansion
New Commercial
New Industrial
New Construction
Tenant Finish Out
Health Care Facilities
Restaurants & Retail Stores
Custom Lighting
High Bay Lighting
Schools & Institutional Wiring
Outdoor - Parking Lot Lighting & Bulb Replacement
Critical & Standby Power Systems - Generators
Control Wiring
Uninterrupted Power Systems

Click on any image for a larger view
| | | |
| --- | --- | --- |
| | | |
| McDonalds | Lowell Medical Center | St Johns Hospital |